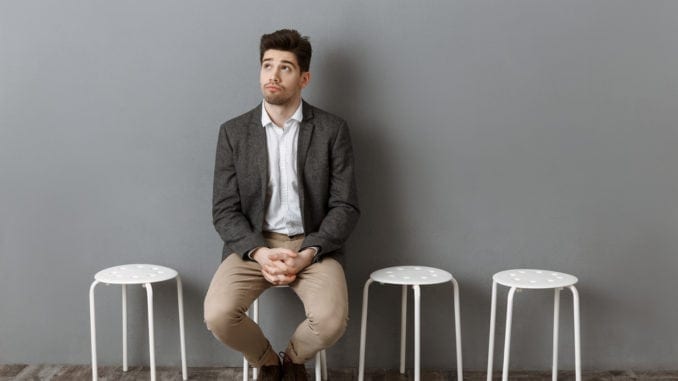 How to answer questions about why you want to change jobs
Are you hunting for new work while currently employed? Have you been speaking to recruiters and human resources specialists within your field? Trying to figure out how to answer the question: "Why do you want to change jobs now?"
If the answer is, you aren't alone. One of the first things a hiring manager wants to know is why you want to leave your current place of employment.
As a person who does a lot of career counseling, I can tell you that the way you answer that question is critical. If you respond the right way, you'll probably move on to the next stage of the interview process.
But if you respond the wrong way, it could nix your chances for further consideration. That may sound ridiculous and perhaps over the top, but I'm just being real with you.
This post is designed to help you come up with answers that will help you get through this question successfully. First, I'll start off with a list of responses hiring managers want to hear. Then, we will look at things you want to avoid.
Finally, I'll offer you possibilities for how to reply during telephone screening sessions or face to face interviews.
What recruiters want to hear
Changing jobs for career growth
Looking for new opportunities
To encounter new challenges
To learn new skills
To better apply skills
The expansion of your knowledge base
More responsibility
What recruiters don't want to hear
You have a poor performance record
You have attendance issues
Problems you have had getting along with others
You don't like your job
You hate your boss
Your coworkers are jerks
Your current salary sucks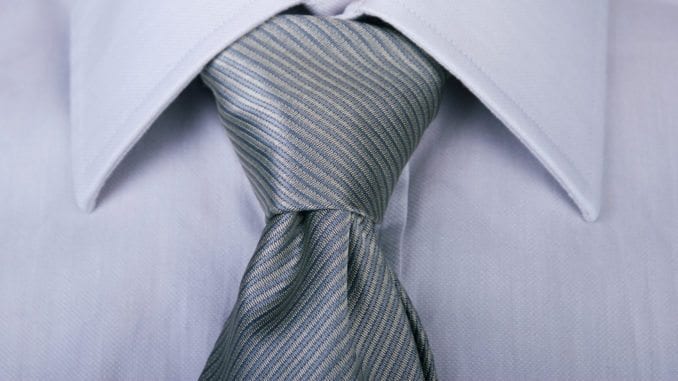 The goal is to sell yourself
Here is what I tell clients. You need to think of your skills as commodities; valuable assets that you are willing to apply and share in a new environment.
In other words, you need to sell yourself. But if you go in and rattle off a bunch of negative information in response to the question of why you want to switch jobs, you are putting a bad taste in the recruiter's mouth.
Pretend you are a manager trying to staff an open position. Would you want to hire someone who comes off as bitter? Are you going to really consider a job candidate that vibes out entitled? Is there a chance in hell you would move someone to the next stage of consideration if they seem like a troublemaker?
I think you get my drift. To the extent possible, you want to paint a picture that you are likable, smart and valuable. There's an old axiom that goes like this: People buy from people they like.
When it comes to recruiting, interviewing, and hiring, the dynamics are no different.
Now let's examine 5 smart ways answer that question about why you want to change jobs.
1. You like the company
If you tell the recruiter that you want to switch jobs because you like the company, you instantly communicate something positive.
Obviously, you need to do some homework in advance and learn more about the organization in case you get follow up questions. Here are some possible responses:
"I've been impressed with the direction the company has been taking in the finance arena."
"In talking to people I know in our industry, I've heard really positive things about the company from employees."
"The new direction the CEO is taking is impressive. I'd like to be part of the organization's growth."
"The position seems to match my long-term career goals."
2. You want to grow your skills
When you tell a hiring manager you want to grow your existing skillsets, you are communicating you are a team player.
Now the trick is doing this in a way that doesn't disparage your current employer. There is one can be tricky, so you'll really want to think about what works best for your situation.
Possible ways to frame things include:
"The position you are recruiting for seems to align well with my skills. I'm hoping to apply my abilities in this job while learning new skills."
"I really like to learn new things. Given my background and what you have shared about this position, I really believe this is an excellent opportunity for mutual growth."
"You mentioned the company was starting to expand into Latin America. I would love more exposure to this segment of the world because so much of my background has been linked to European business."
"The new CRM program the company is using sounds amazing. I'm confident I can learn this system quickly and apply that knowledge to the company's goals for growth."
3. You are looking for new challenges
By communicating with a recruiter that you are looking for new challenges, you are sending the signal that you are eager to solve problems and bring about resolution.
Obviously, you don't want to say your current job is boring or mundane. That's negative. But that doesn't mean you can't talk about wanting more stimulation or responsibilities.
Here are a few ways you could answer:
"I'm a team player and enjoy working with groups. I love my current job but the opportunity for team projects doesn't happen much."
"In my current position, I manage a team of five. But I know I am capable of leading larger teams. This new position sounds like it would be a wonderful opportunity."
"Implementing a new software system sounds exciting. But I also know that it can be challenging. I'd like to be part of making the rollout successful."
"Currently, my sales territory is the in the government sector. I'd love to learn the ins and outs of new areas like education and finance. I'm a quick and motivated learner."
4. Talk about using your skills in new ways
Sometimes, the job you are seeking will not be an exact match for your background. But that doesn't mean you shouldn't apply.
The trick is to talk about using the skills you already have in new ways. These are called transferable skills. Here are some ways to talk about this when asked, why do you want to switch jobs?
"I love people and providing solution-focused customer service. Joining your social media response team would allow me to apply my abilities in this area while learning about the new platform at the same time."
"Most of my IT work has focused around network architecture. The position you are hiring for sounds like I could apply my abilities to the company's network design initiative".
"I'm fluent in Spanish and do a lot of work in Mexico. The job you are hiring for asks that the person is knowledgeable of Italian. Because both languages are similar – and with some work on my part – I know that I can be successful here."
"The position mentioned the need for someone with python coding for web-based applications. I've got a lot of experience with python in data-analysis. I'm confident I can use those skills in the job you are staffing.
5. Downsizing (when it's public knowledge).
Has your company recently announced layoffs? Are they closing operations in your city? Have they merged with a new organization?
If the answer is yes and the information is public, there's nothing wrong with using this in response to the question about changing jobs.
Example ways to respond include:
"You may have heard my company will be closing operations next year. I'm hoping to secure a new position now before those changes take place."
"Our company recently merged with USA Widgets. Given the pending changes, I thought this would be a good opportunity to see where else I could apply my skills and contribute to a new team."
"A few weeks ago, my company informed our department that our group was being eliminated as part of a merger. I'm hoping to find a new position before the permanent changes take place."
Bringing it all together
The approaches mentioned above shouldn't be thought of as cookie- cutter answers. Instead, think of them as springboards to be used for greater dialogue.
Part of being successful in landing a new job is having smart, believable responses to interviewer questions. The overriding point is to come off as positive. Under no circumstances should you say something ugly about your current or past employer.
From the hiring perspective, you've got to recognize that the decision to extend a job offer is always a risk. To the extent possible, you want to make yourself the least risky choice with the most amount of gain.
If you are looking for more ways to make a good impression on job interviews, I highly recommend Knock 'em Dead Job Interview: How to Turn Job Interviews Into Job Offers (See Amazon).
Authored by Martin Yates, this is an excellent resource to help you cast yourself in the best light possible. I can't tell you how many people I've worked with over the years who have directly benefited from this book.
In closing, I will leave you with this. Recruiters like hiring people who are enthusiastic, positive, and motivated. Contextualize everything you have read here with these three traits in mind.
I hope you found this page to be useful. Good luck with your job hunt.
Careers
Hiring
Interview
Jobs
Recruiters